Ace Frehley Wants Gene Simmons on Next Album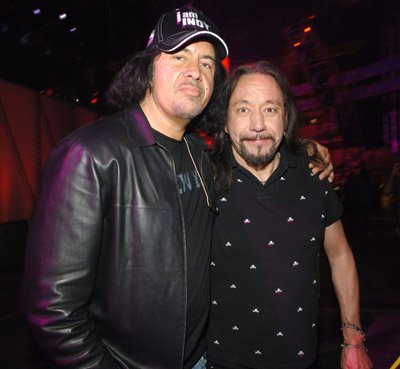 (radio.com)
Ace Frehley, the original KISS guitarist that has a solo album coming out on Aug. 19 titled Space Invader, has some plans for his next solo LP that might make KISS fans foam at the mouth.
Like, in the hungry way, not in the Cujo/rabies way.
Frehley is working on a covers and remakes album, and has already enlisted Pearl Jam's Mike McCready, Slash and Lita Ford for the collection. But Frehley is working on getting none other than former bandmate and KISS stalwart Gene Simmons.
"I was thinking of asking [KISS bassist/vocalist] Gene [Simmons] to play bass on one track, and I'm not going to say which one. That'll be a surprise," Ace told VH1 Radio Network's Dave Basner. (Via Blabbermouth).
Frehley went on to take a stab at his former bandmate Paul Stanley.
Continue Reading >>