Gene Simmons Explains Why Band Won't Play at Hall of Fame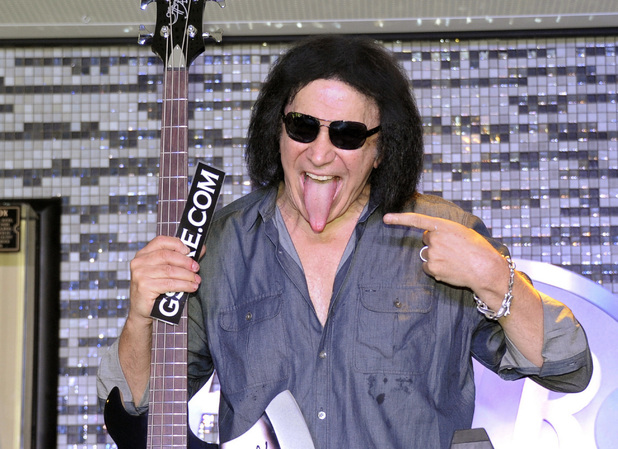 Gene Simmons has explained why the band will not perform at the Rock and Roll Hall of Fame induction ceremony.
The 'Calling Dr Love' band have been announced as inductees this year, alongside Nirvana, Linda Ronstadt, Bruce Springsteen's E Street Band, Peter Gabriel, Cat Stevens and Hall & Oates.
It was later announced that Kiss would not perform, amid rumors that Simmons and Paul Stanley did not want to play with original members Peter Criss and Ace Frehley.
Simmons offered an explanation for the decision during an interview with Entertainment Weekly Radio.
"Paul and I got on the phone and called Ace and Peter," he recalled. "[We said] 'Hey, congratulations. It was an honor to stand alongside you then and we'll be proud to stand alongside of you at the Rock and Roll Hall of Fame to accept the award'."
The star continued: "And they were gracious and happy and God bless, and all of that, and we went off our separate ways. And then we found out the Rock and Roll Hall of Fame will only be honoring the original lineup with Ace, Peter, Paul and myself, and we said, 'Oh okay, then we won't be playing there. We'll just accept the award. Thank you very much'.
Read more at digitalspy.com:
http://www.digitalspy.com/music/news/a557823/kiss-star-gene-simmons-explains-why-band-wont-play-at-hall-of-fame.html#ixzz2wB1kmkOF