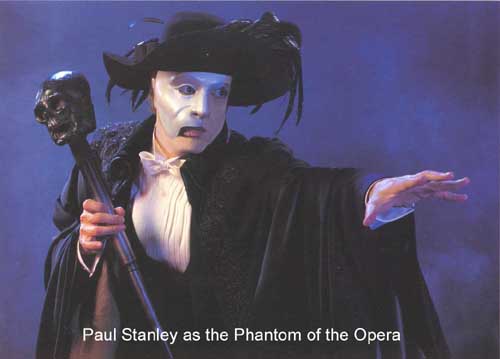 1999
It is announced that Paul Stanley will be playing the lead role in the musical, 'Phantom Of The Opera', at the Livent Group Pantages theatre in Toronto. Paul's performances run from May 25th to August 1st.
2000
KISS Begin their Farewell Tour in Phoenix, AZ. The first 3 songs are televised live by VH1.
2003
KISS open the first of three sold out dates at the Budokan in Tokyo, Japan.
2008
Gene Simmons appears on the Rachel Ray talk show, to promote season 3 of 'Family Jewels'
2008
Season 3 of 'Gene Simmons Family Jewels' premieres on A&E TV.