Why Wouldn't You KISS Paul Stanley?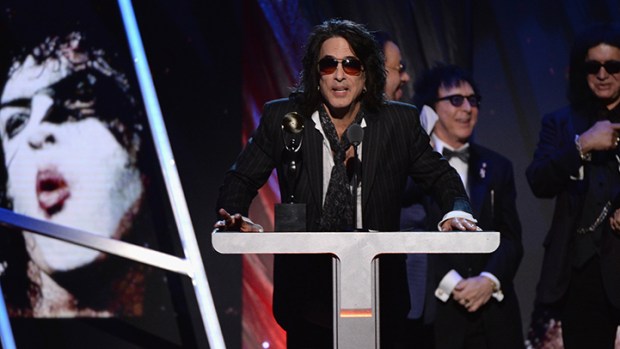 Last week, San Diego Kiss fans got to meet rock god Paul Stanley at Warwick's bookstore at a signing session of his new autobiography, Face the Music: A Life Exposed, which is currently No. 2 on the New York Times best-seller list.
Die-hard fans started lining up outside the independent bookstore in La Jolla six hours early.
Kiss' impact in music and fashion is undeniable. Just by looking at the fans waiting in line, it was clear that the band's appeal transcends race, age and gender. Elementary-schoolers came dressed as the Starchild, waiting with their parents. One mother praised Stanley for being a positive role model, while another fan reported attending a whopping 62 Kiss concerts. Despite the long line, one man said he knew Stanley would sign each and every fan's book because "that's just the kind of guy Stanley is."
That statement was proven true that night.
I was booked to interview Stanley at 6:45 p.m. but was told the singer/guitarist was held up in L.A. traffic. So there it was -- the fans in line would have to wait another grueling hour or so to see the music icon.
Read the complete article by clicking here >>