KISS/Def Leppard set USANA Amphitheater Attendance Record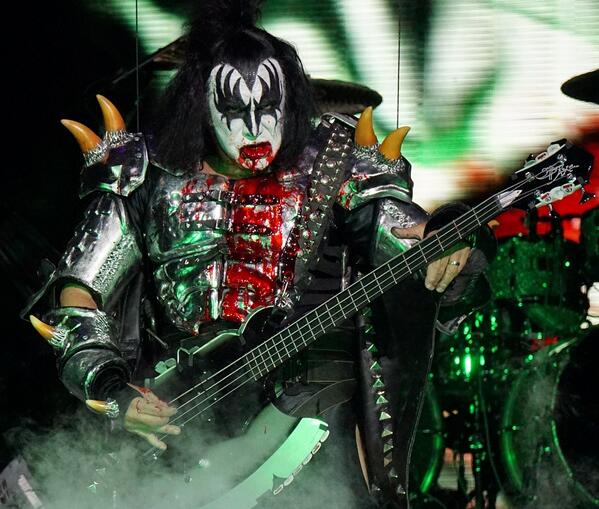 (
salt lake magazine
) If KISS and Def Leppard were looking for an ideal spot to open their American summer tour, they found it in the friendly confines of West Valley City's Usana Amphitheater, as more than 20,000 fans filled every space in the place for a Monday night of classic rock hits.
Considering there were all manner of ticket-sales specials and Groupon deals for the show, I was expecting maybe an undersold venue. Au contraire--it was probably the most packed I've ever seen the place, with cars filling the lots and the shoulders of roads for probably a mile in every direction of the venue.
The vibe inside was celebratory, to say the least. It hardly mattered that it was a Monday night--when KISS's Paul Stanley asked the crowd how many of them had to work on Tuesday, the roar was as deafening as at any moment during the show. Beer options sold out early, as did earplugs at the concession stand--but there were plenty of new KISS and Def Leppard t-shirts to go around.
I was sitting in the traffic approaching the venue during the opening act, but made it in time for Def Leppard's 75-minute set. Clearly, a band with Def Leppard's track record is no typical opening act, but they are smart to deliver their straightforward hour-plus before KISS takes the stage with all their over-the-top theatrics. Def Leppard simply let the music make their mark on the crowd, starting off with "Let It Go" from their 1981 album High 'n' Dry.
READ THE COMPLETE ARTICLE >>