VIDEO: Rig Rundown - Kiss' Gene Simmons, Paul Stanley, and Tommy Thayer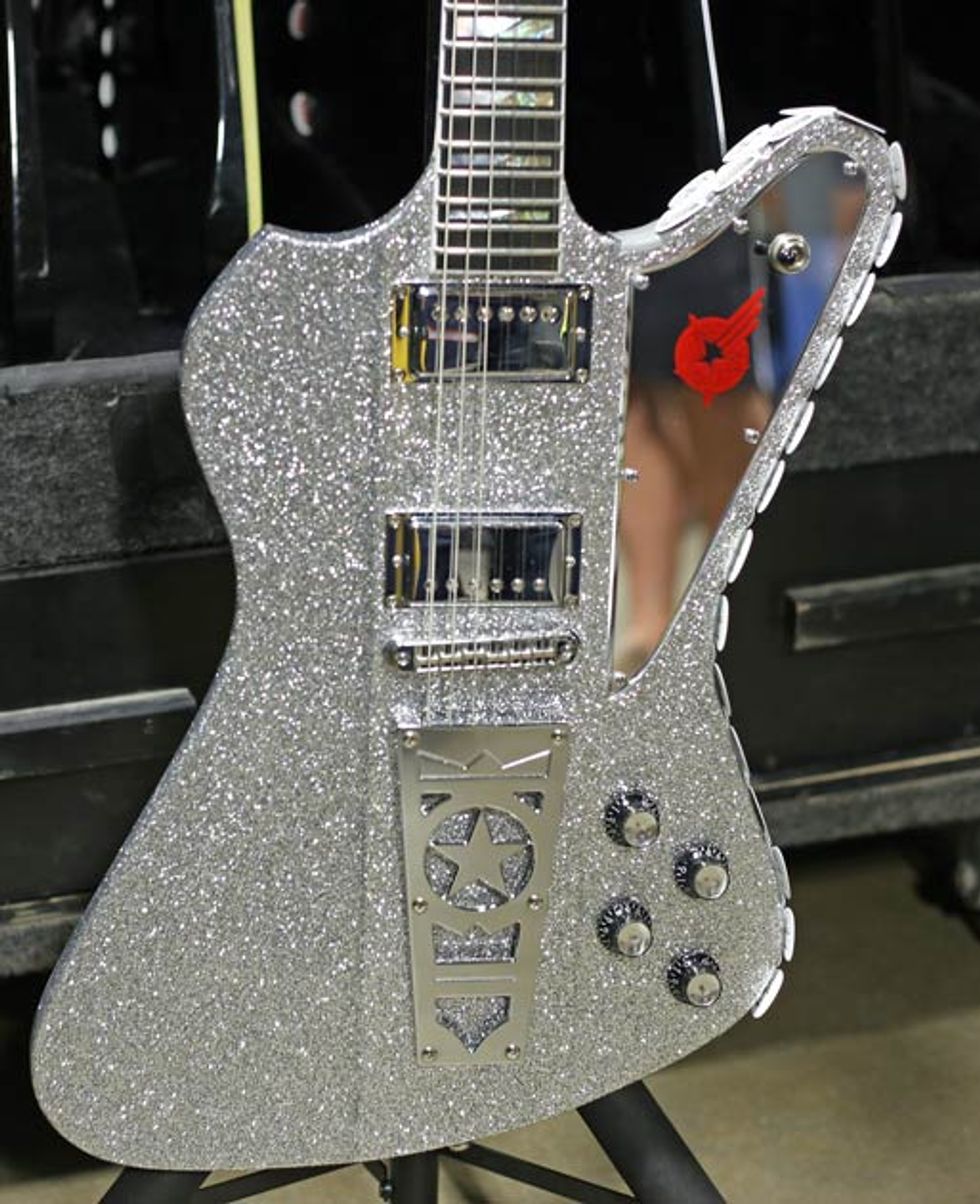 Not many bands can claim as much influence on today's hard rock and metal scene as the makeup-wearing, blood-spitting, pyro-shooting foursome. PG caught up with current guitarist Tommy Thayer, along with Francis and Michael Berger, to dig into all the axes (in some cases, literally), effects, and amps that the band brought out on their 2014 tour with Def Leppard.
Tommy Thayer is a longtime Les Paul man and brings several on the road with him. A Custom Shop '59 Standard with Seymour Duncan JB pickups sees most of the action. Gibson had just delivered a new white Les Paul Custom that could see some considerable onstage time. Thayer's black Les Paul Classic houses the classic KISS pyro behind the headstock. When he needs some midrange honk, he reaches for a Custom Shop Gibson Explorer decked out in silver sparkle.
To read more on the gear used by Thayer, Simmons, and Stanley, visit: http://bit.ly/KissRR