Tommy Thayer: Plenty of buzz about Ernest Hummingbird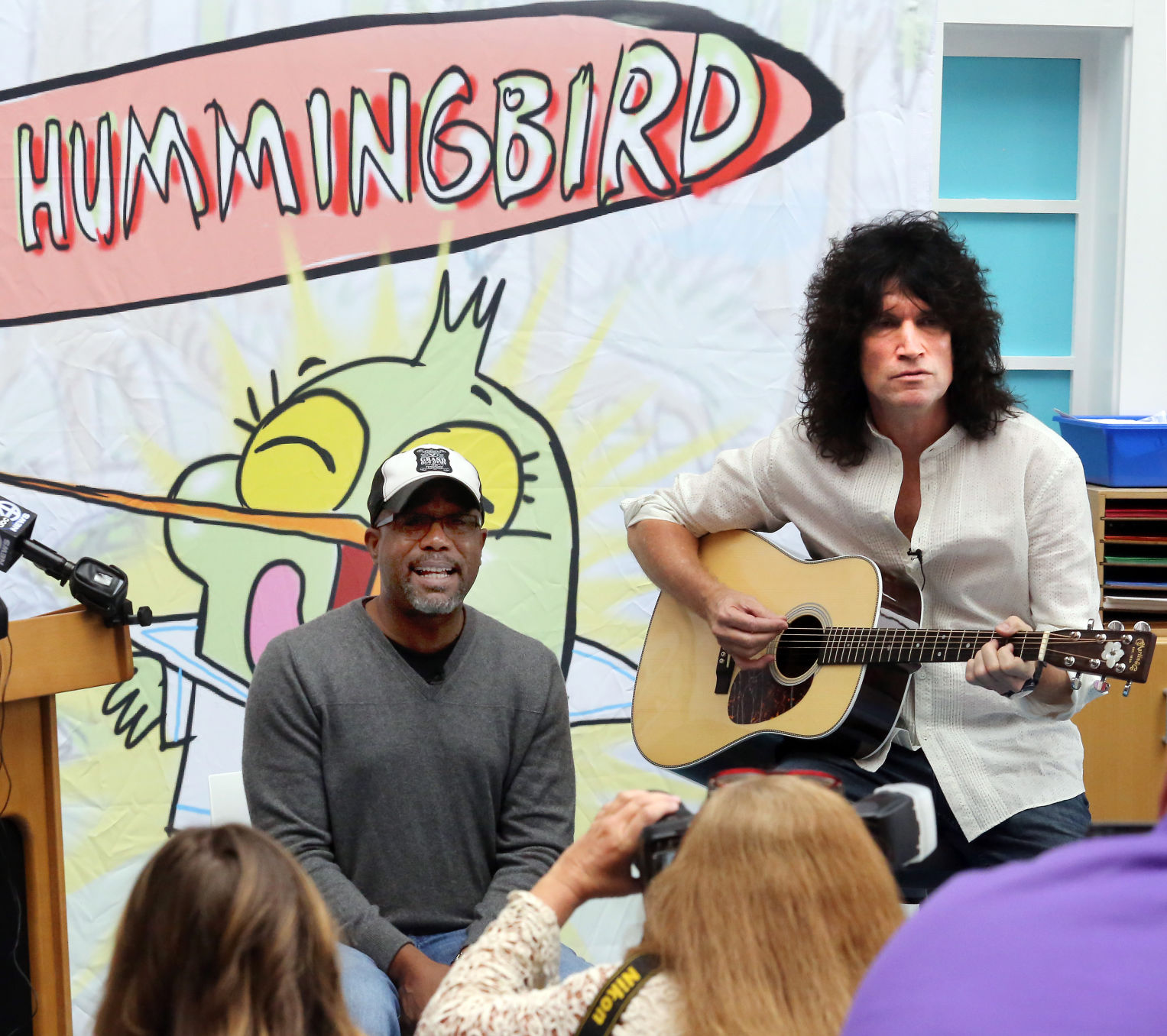 David Feiss isn't a household name, but his work is well-known. Feiss is the creator of the popular children's cartoon "Cow and Chicken," which aired on Cartoon Network from 1997 to 1999.
Last September, the 58-year-old Feiss published "Ernest Hummingbird," a children's book that tells the story of a hummingbird who wants to sing instead of just hum. Thanks to perseverance and help from friends, Ernest achieves his dream and makes a name for himself as a singer.
Feiss, who lives in Westlake Village, was inspired to write the book after he watched a hummingbird flying around his backyard.
"I started in 2012. I saw a little green hummingbird and thought I'd write a story about it," Feiss said. "My wife was expecting our child, Harrison, who's now 5. I was thinking, 'I'm not the same guy I was when I did "Cow and Chicken." It would be fun to do a gentle story.'"
Before the hardback book hit store shelves, the tale made its debut in 2016 as a musical storybook app for tablets, smartphones and computers. Feiss teamed with Kiss guitarist and Lake Sherwood resident Tommy Thayer, 57, to create songs for the app.
On Sat., Feb. 10 at 1 p.m., Feiss and Thayer will do a reading and book signing at Barnes & Noble in the Westlake Promenade in Thousand Oaks. They'll be joined by Peter Asher, one-half of the '60s pop duo Peter and Gordon and a former vice president of Sony Music Group. Asher and Thayer co-wrote several songs for the project.
Feiss, Thayer and Asher connected through a mutual friend, Charlie Meechum.
"Charlie asked if I'd be interested in getting involved, maybe writing some songs for it, because it's a storybook but there was an idea to do a storybook app, which we did," Thayer said. "The app is just the story, but we brought it to life with some limited animation and character voices and background music. I got Darius Rucker (of Hootie and the Blowfish) to narrate it."
Read more at theacorn.com >>