Tommy Thayer Promotes Book in Santa Clarita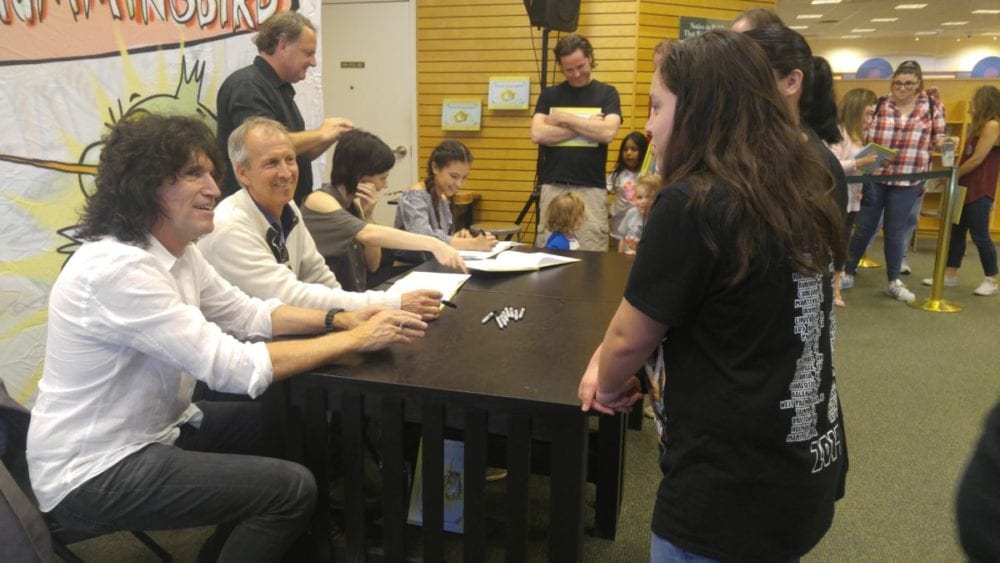 Legendary guitarist and songwriter Tommy Thayer of the band KISS came to Santa Clarita to promote his latest collaboration.
Thayer and author David Feiss held a read/sing-a-long at the Barnes and Noble in Valencia to a crowd of kids and their parents. Feiss read the story while Thayer, along with singers Sara Rowe and Sara Niemietz, sang songs Thayer wrote for the book.
"Ernest Hummingbird," written by Feiss, is a children's book that tells the story of a hummingbird who wishes to no longer just hum but sing the song. In addition to the physical book, "Ernest Hummingbird" is available on Itunes as a multimedia experience, including an audiobook read by country singer Darius Rucker.
After the read/sing-a-long Thayer and Feiss opened to questions from the audience. One kid in the front row asked Thayer, "Why do you always sing?"
"Music is universal, it's something we can connect to," Thayer responded.
Families had the chance after to have the book signed by Thayer, Feiss, Rowe and Niemietz.
Continue read at singlescv.com >>